Writers Omi at Ledig House

Since its founding in 1992, Writers Omi at Ledig House has hosted hundreds of authors and translators, representing more than fifty countries. We welcome published writers and translators of every type of literature. International, cultural and creative exchange is a foundation of our mission, and a wide distribution of national background is an important part of our selection process. 

Guests may select a residency of one week to two months; about ten at a time gather to live and work in a rural setting overlooking the Catskill Mountains. Ledig House provides all meals, and each night a local chef prepares dinner. Daytime is reserved for writing and quiet activities, while evenings are more communal. A program of weekly visits bring guests from the New York publishing community. Noted editors, agents and book scouts are invited to share dinner and conversation on both creative and practical subjects, offering insight into the workings of the publishing industry, and introductions to some of its key professionals. Click here for a list of former guest speakers.

German publisher, Heinrich Maria Ledig-Rowohlt, for whom the program is named, was noted for his passionate commitment to quality in literature. His list of authors included Thomas Wolfe, William Faulkner, Yukio Mishima, Jean-Paul Sartre, Vladimir Nabokov, John Updike, Toni Morrison and Thomas Pynchon.

Writers Omi has hosted hundreds of writers and translators from roughly 50 countries around the world. The colony's strong international emphasis reflects the spirit of cultural exchange that is part of Ledig's enduring legacy.

Notable alumni include:



Joseph O'Neill author of Netherland

, which won the Pen/Faulkner Award

Aleksander Hemon, author of The Question of Bruno, recipient of a "genius grant" from the MacArthur Foundation
Gary Shteyngart, bestselling author of The Russian Debutante's Handbook, Absurdistan, and Super Sad True Love Story
Susan Choi, bestselling author of American Woman and inaugural recipient of the PEN/W.G. Sebald Award.
Goce Smilevski, author of Freud's Sister, which one the European Union Prize for Literature
Jan Brandt, bestselling author of Gegen Die Welt (Against the World) 

Buket Uzuner, international bestselling author of Istanbulians
Ned Beauman, author of Boxer, Beetle, and one of Granta's "40 Writers under 40" 

Colum McCann, author of Let the Great World Spin which won the National Book Award
Kiran Desai, bestselling author of Inheritance of Loss, which won the Man Booker Prize
Mikhail Shishkin, bestselling author of The Taking of Izmail, which won the Russian Booker Prize
Shehan Karunatilaka, author of Chinaman: The Legend of Pradeep Matthew, which one the Commonwealth Prize 


Listen to Australian writer Lee Tulloch's radio interview, conducted live from Ledig House on May 5, 2009.





Translation Lab

In early November, Writers Omi hosts an annual Translation Lab, in which 4 English language translators are invited to a fully funded residency to work alongside the writers whose work they translate.




The focused residency provides an integral stage of refinement, allowing translators to dialogue with the writers about text-specific questions. Following in the tradition of the Writers Omi residency as started by Heinrich Maria Ledig-Rowohlt, the Translation Lab emphasizes translation as a means towards cultural exchange. It serves as an essential community builder for English language translators who are working to increase the amount of international literature available to American readers, as it is currently estimated that less than three percent of all books published in the United States are translated works.




The residency is a rare and unique opportunity for writers and their translators to work together, considering that most writers never meet their translators in person. All text-based projects -- fiction, nonfiction, theater, film, poetry, etc. -- are eligible. The residencies are fully funded, including travel, room and board, meals, and workspaces and are made possible in part by Amazon.com.

 
Applications for 2017 must be received by October 20, 2016.

2017 Sessions:
Spring: March 24 - June 2
Fall: September 8 - November 3

How to Apply:
All applications must be submitted electronically.
All notifications will be provided electronically by January 15, 2017.
Questions may be directed to: dwgibson@artomi.org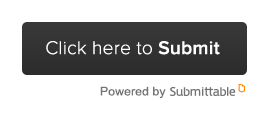 Accomodations

Omi International Arts Center is located two and a half hours north of New York City in the historic Hudson River Valley. Named for a neighboring village, Omi is close to the small town of Ghent, New York, as well as Albany and Hudson, which offer train connections only thirty minutes away.


The facilities, situated on three hundred acres of open land, include a large two-story barn with indoor studios; contemporary residence buildings designed with a vernacular reference to local barns, surrounded by abundant perennial beds, expansive lawns dotted with fruit trees, adjacent to The Fields Sculpture Park.


A Federal Period farm house serves as a gathering center, providing a full kitchen, television room and library; while the front porch overlooks rolling hills and the majestic outline of the Catskill Range. A swimming pool, bicycles, WiFi access and several state of the art computers are available on the premises.


Columbia County, and the nearby Berkshire Mountains, are popular destinations because of their historical, natural and cultural riches. From bird sanctuaries to modern dance, presidential mansions to farmer's markets, the environs offer a singular blend of rural quiet and cultural stimulation. Staff and friends in the neighborhood are often available for excursions of interest to residents. The local library has a modest collection, but is a member of the Mid-Hudson group, calling on the resources of libraries within much of eastern New York.

Links to useful websites in the area:

Columbia County Tourism
Discover the Berkshires
Greene County Tourism
Dutchess County Tourism
Rural Intelligence

Writers Omi at Ledig House is a proud member of the freeDimensional Network. For more information on freeDimensional, click here.


Writers Omi at Ledig House is proud to form a exchange partnership with Het Beschrijf in Belgium.
Program Board:

Esther Allen
Dorthe Binkert
Dominique Bourgois
Bill Clegg
Chandler Crawford
Nayana Currimbhoy
Nicholas Ellison
Barbara Epler
Inge Feltrinelli
Alexander Fest
Gary Fisketjon
Carol Frederick
Karin Graf
Francis Greenburger, Chair & Founder



Nikolaus Hansen, Co-Chair
Beena Kamlani
David Knowles
Agnes Krup
Antje Landshoff-Ellermann
Jeffrey Lependorf
Carol Mann
Viktor Niemann
Marleen Reimer
Daniel Slager
Thomas Überhoff
Barbara Tolley, Co-Chair
Luciana Villas-Boas
Sally Wofford-Girand

Advisory Board:

Edward J. Acton
T.D. Allman
Sara Bershtel
Anna Bourgeois
Oliver Bourgeois
George Cockcroft
Ariane Fink
Chris Loken
Jack Macrae
Emily Mann
Michael Naumann
Nenad Popovich
Ulla Rowohlt
Betsy von Furstenberg Reynolds
Sir George Weidenfeld
DW Gibson is the author of The Edge Becomes the Center: An Oral History of Gentrification in the Twenty-First Century (winner of the 2015 Brooklyn Eagle Literary Prize) and Not Working: People Talk About Losing a Job and Finding Their Way in Today's Changing Economy. He shared a National Magazine Award for his work on "This Is the Story of One Block in Bed-Stuy, Brooklyn" (New York Magazine.) His work has also appeared in Harper's, The New York Times, The Washington Post, The Nation, The Village Voice, The Caravan, and he has been a contributor to NPR's All Things Considered.